I am not really sure where to begin. For those of you who don't know me very well, let me explain why the wedding stuff IS and IS NOT a big deal - both at the same time. I am happy to be marrying My Precious, but I have always been annoyed by people who are getting married and can't seem to focus or talk about anything other than the wedding. It's gonna last a day. The marriage will last a lifetime. So, I will try to periodically post, but don't expect them to be frequent. I have a LOT of other things going on in my life and I just sort of feel like we'll be married by 4PM on Oct. 15 regardless, BUT if you want to talk about what to register for and what NOT to register for, I'm all ears. Those things will need to last for more than a day.
For the longest time, I never really desired to be married. Even after My Precious and I started dating marriage wasn't really a thought that I had. That has obviously changed, but I've never been a ceremonious occasions sort of girl. I didn't really want to go to prom, I loathe graduation ceremonies and I think weddings are little more than spending a massive amount of money for a dress and things that are going to last for a few hours. However, we ARE getting married and we ARE having a wedding, but don't expect everything to be traditional. It's simply not us.
Attire
I will be wearing a beautiful wedding gown (that most of you will not be seeing until October 15 - sorry, but not posting it here - Precious reads sometimes). I have paid for the dress - it had to be special ordered. I have also ordered the veil and a tiara (see #1 in this
previous post
). Yep, gonna look like a princess.
I can show you this, though. My girls will be wearing this dress, only in Navy with Navy trim. It's stunning!
My adorable flower girl, Zoee, will be wearing this in White with Navy trim.
Invitations
I have wedding invitations. Everyone is welcome at the wedding, but due to the intimacy of the reception venue, these invitations are being sent for the reception. The guest list has been the most frustrating part of this whole process. It has made me realize how many people Ronnie and I really want to share this special day with. However, we have to limit our numbers because of space. Frustrating.
Reception
The reception venue: The Edition at 315. It's gorgeous! Indoor/Outdoor. Deck. Pond. I'm really excited about this, except for the fact that we can't invite everyone.
Decorations, Caterer, Cake, DJ
We have all of the decoration materials for the reception. Aunt Sandy is in charge of that.
Lynda's Family Diner is catering the reception. Yummy!
I have ordered the cake (but I still have to decide on flavors - I know that I want butter pecan, but other than that, I don't have a clue. Suggestions?)
Music in Motion will be DJ-ing. Karaoke is once again in the air due the the fact that everyone wants to steal the mic (oh wait...not everyone. Just Crystal.) ;-)
Photographer
We have an awesome photographer. David Michael and Lauren Webb will be photographing our wedding festivities.
Officiant
John Windings will be officiating the ceremony. Lord help us! :-)
Registries
We have started registries at Kohl's, Bed, Bath, and Beyond, Target and Macy's
To-Do
-decorations for the ceremony
-shoes (anyone who knows me knows that this is a problem - I want something I can and will wear again)
might wear these again but would look like a 6-toed sloth walking down the aisle
probably wouldn't wear white heels again
-order a guest book (getting a photo book for people to sign and write notes in)
-order ring bearer ring (not using a pillow)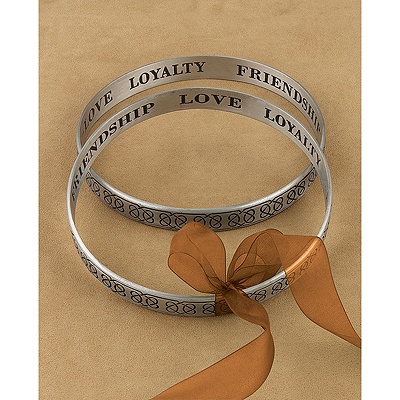 -find acceptable flower girl basket
-Ronnie still has to pick out tuxedos
-buy My Precious' wedding band
That's enough for now, but rest assured that I AM getting stuff accomplished. I know some of you are worried, but I think I am actually ahead of the game. I am also going through everything at my house. If I'm not going to use it or I don't need it, it's going in a yard sale pile. There will be a posting at the beginning of summer about said yard sale. Must de-clutter. Even some PartyLite and scrapbook stuff will be going.