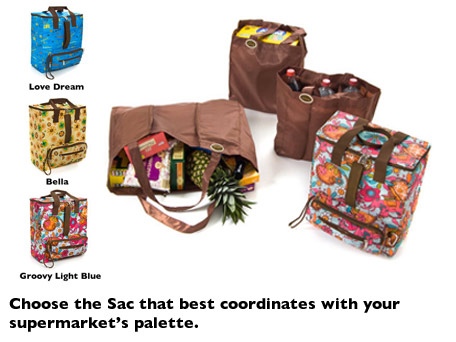 They're back!
I bought these back in the
fall
and they were totally worth the $10. This is a one day deal, so get on it! You will love them - I promise! (and I wasn't paid to say that...I just really love these bags)
The brown bags fold up and fit into the pocket of the insulator tote. The insulator tote folds into thirds and has a strap that wraps around to keep it folded nice and neat. I tested the limit of these bags on Tuesday and I fit an entire cart full of groceries in them!
One brown bag is expandable. One is sectioned into thirds (the one in the pic with the Cokes - there is a panel between each bottle).
Get these bags! On the Sacs of Life site it costs $39.99 and it only comes with 2 additional bags - not 3.